The Best Things to Do in Santa Barbara, CA
When you visit Santa Barbara, you will experience the art and culture of a thriving big city with the beauty and hospitality of a small beach town. Whether you're planning a fun-filled family vacation, a romantic couple's retreat, or girls-only weekend, this beautiful city is ideal for any getaway.
Explore the historic museums and galleries, catch the latest show at the theatre, or sip your way through the chic wineries downtown. There are just as many things to do at night in Santa Barbara as there are during the day. No matter how you spend your time, you won't run out of fun things to do in Santa Barbara, CA. Check out some of our top picks!
Outdoor Recreation
Where Santa Barbara is beautiful as a city, the surrounding environment is stunning. Tucked between the majestic Santa Ynez Mountains and the sparkling Pacific Ocean, you can enjoy plenty of outdoor activities in Santa Barbara. It's one of the best places to go surfing, kayaking, or paddleboarding, and you can also take a trolley tour, bike through the city, or go whale watching with your friends and family. The best part is that much of the outdoor recreation is low or no-cost, making exploring the outdoors one of the best free things to do in Santa Barbara!
Whether you spend a day relaxing on the beach or exploring miles of scenic hiking trails, there is something for everyone! Plus, with fairly temperate weather that doesn't drop much below 40 degrees in winter and balmy summers rarely hotter than 80 degrees, so you can enjoy these natural wonders just about any time of the year!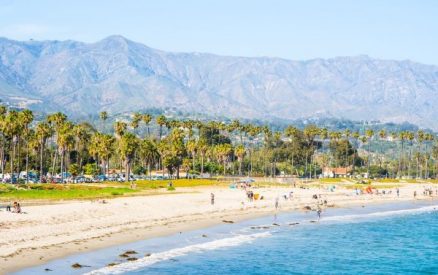 Museums, Historic Sites, and Other Activities in Downtown Santa Barbara
From its incredible architecture like the Santa Barbara Courthouse to renowned historic sites, Santa Barbara is one of the most beautiful destinations in California. Head to Santa Barbara's main street, State Street, to find where all the activity is concentrated. The city has deep Spanish roots and a fascinating history that dates back centuries. You can spend days exploring the galleries and historic sites, so make sure to plan enough time to see them all!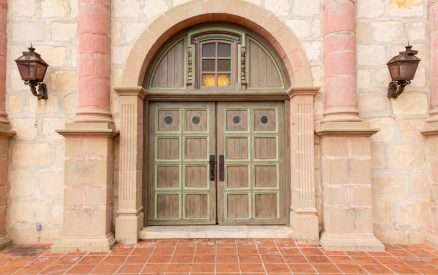 Theatres, Shows, and the Arts
From Broadway shows and opera to music festivals and concerts, you will find plenty of great entertainment in Santa Barbara. Enjoy a performance at the theatre or grab dinner and drinks at one of our live music venues. Make sure to mark your calendar for these upcoming events and festivals!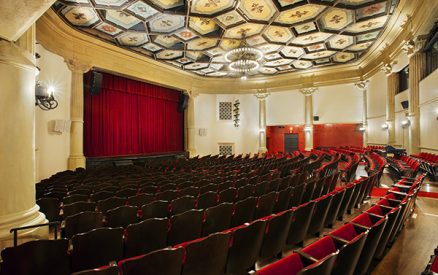 Dining, Wineries & Breweries
After you explore the city, head downtown for a dining experience you won't forget. Santa Barbara is the gateway to wine country and home to some of the best restaurants in the country. From Mexican dishes to award-winning seafood restaurants, you don't need to look far to find delicious cuisine. Pick the restaurants yourself, or go on a guided tour of some of the best local spots. With over 200 wineries throughout the county, there are plenty of ways to experience wine tasting in Santa Barbara, CA. A perfect afternoon is in store when you spend the day at one of our local vineyards. We also recommend the Urban Wine Trail. Sip on the city's finest wines while you sightsee and do your shopping downtown. If craft beer is your preference, hop on the Santa Barbara Ale Trail. It will take you to some of the world's best breweries right here in Santa Barbara. After a long day of exploring the city, we invite you to join us back at our bed and breakfast for a wine tasting hour. Here are a few of our favorites to get you started:
Shopping
From the top name brands to one-of-a-kind boutiques, Santa Barbara is one of the best places to go shopping. Find the perfect new addition to your wardrobe or take home a special antique that will always remind you of your vacation. Dress to impress and stop by a few of our favorite shops: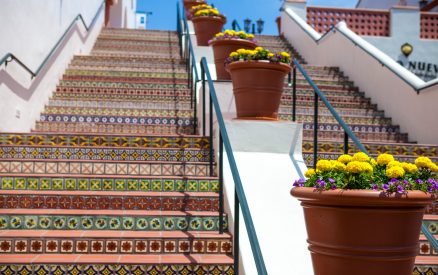 Stay at Cheshire Cat Inn
After a long day of sightseeing in Santa Barbara, we invite you to relax in luxury at our Southern California bed and breakfast. Located in the heart of downtown, Cheshire Cat Inn is steps away from all of the best things to see and do in Santa Barbara.
At Cheshire Cat Inn, you will have the ultimate Santa Barbara experience. Start off the morning with a gourmet breakfast. Each of our rooms features a unique name, and many of them are inspired by Alice in Wonderland!
During your stay, you can expect elegant accommodations, top-notch amenities, and just a touch of whimsy. Are you ready to start packing your bags? Check our availability and come explore our beautiful city. We can't wait to welcome you!